Develop a social and digital campaign idea to notify customers in the UK of "schedule releases", days where new months of flights are suddenly available.
Borrowing from in-airport language - "Now Boarding" - we introduced "Now Booking," an immediately intuitive marker that got people to book.
We teased the big day with posts on Facebook and Twitter marked "Booking Soon", which had information about destinations available as well as the schedule release date.
When the big day came, we published static posts and vines that showed travel-porn shots of the many locations now available for booking, all with the emblem "Now Booking" overlaid. We mimicked this in more general executions in eCRM and on easyJet's website.
Our idea was so well liked that it ended up running not only on social and digital channels but also in out of home and print. The result? easyJet's highest day of sales - 
ever
- with over 25% on YOY bookings. Now, this is how easyJet do schedule release.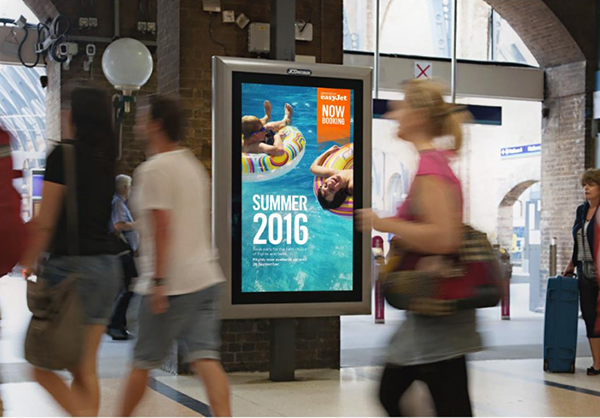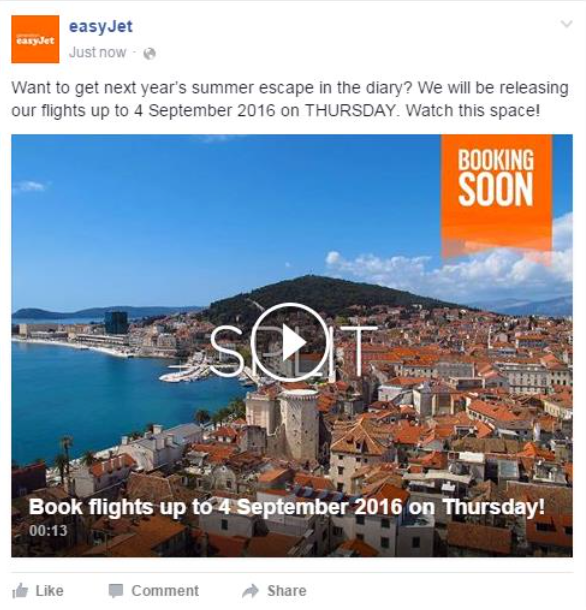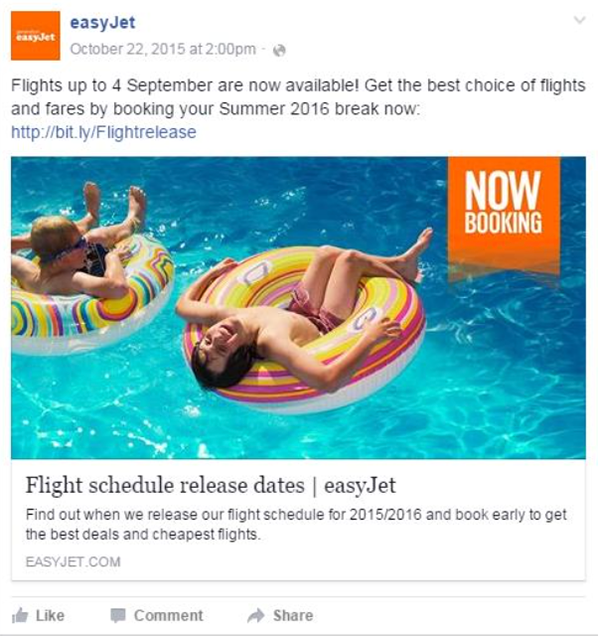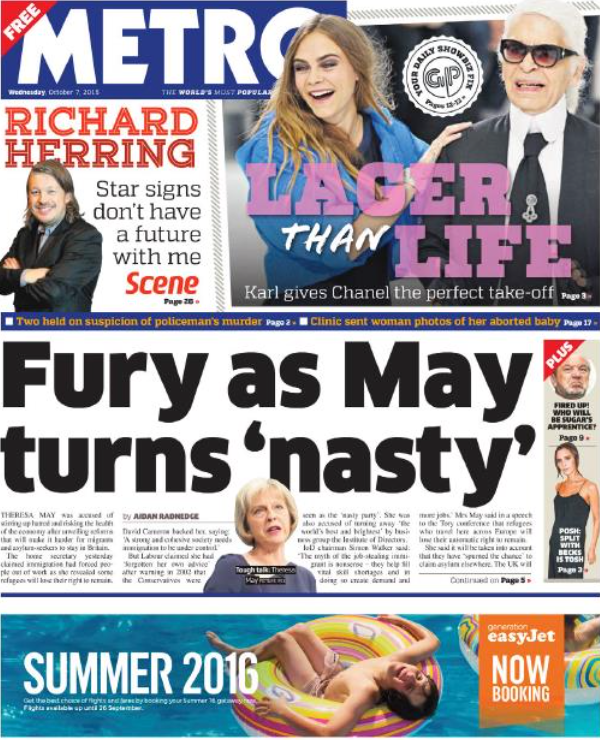 In September of 2015, we launched the beginning of a new platform for easyJet: The Book-It List.
It started as a weekly ad placement encouraging people to tick more destinations off their Book-It List.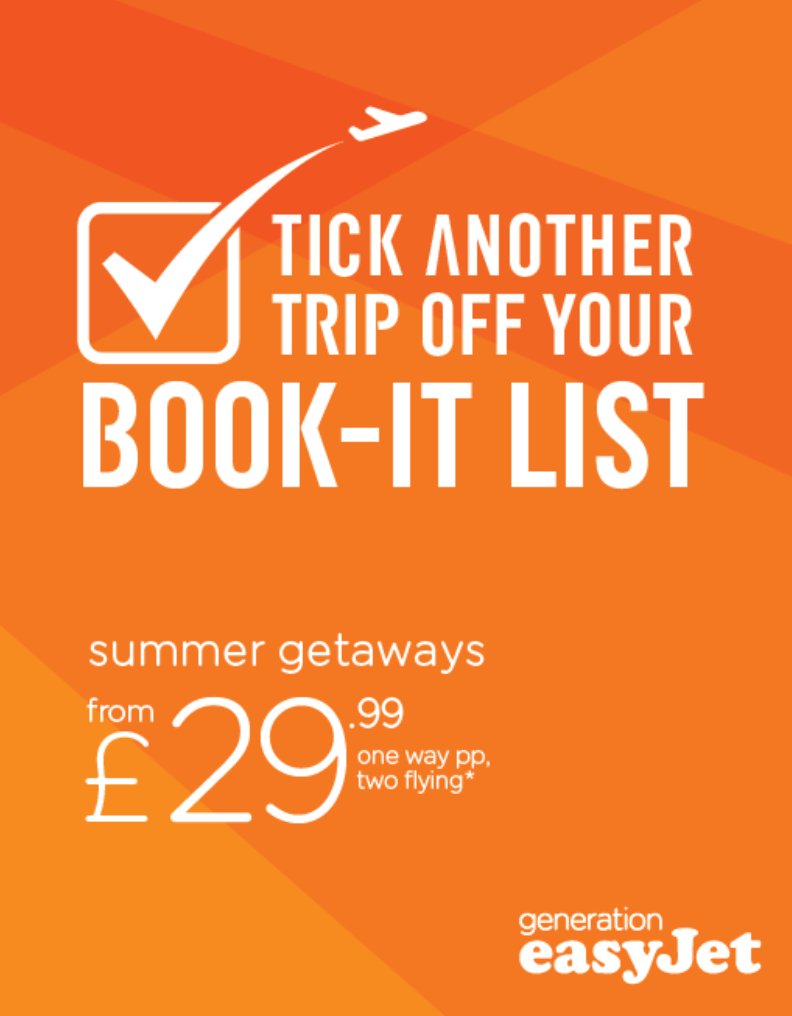 Of course, we started encouraging people to tick off their Book-it lists on Twitter and Facebook, too.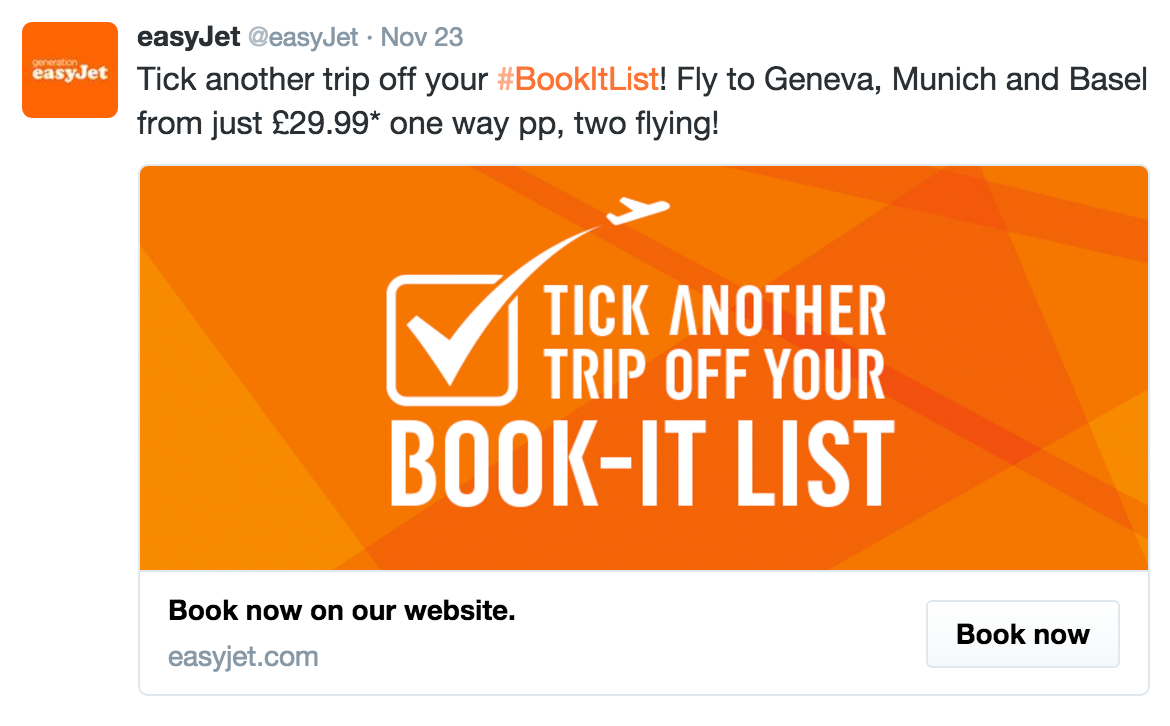 Then it was added to the easyJet "Inspire Me" tool.