Given COVID-19, the UK – well, the whole world, really – was facing an unprecedented amount of time at home. And for many, that means a major disruption in how they exercise – if they exercise at all. While that may seem trivial in light of other considerations, it actually represents a major public health issue. The mental and physical benefits of activity are immense and extend to the whole population - exercise improves resilience in more ways than one. And if people start to be less active or fall out of exercise completely, the individual and societal costs could be significant. 
Sport England came to us and said: how can we inspire people to get moving, even in these unusual times? 
We developed a new campaign from Sport England aimed at everyone – yes, everyone – to get moving in and around the home, and to become part of the groundswell of people across the country finding new ways to connect, unwind, have a bit of fun. We asked people to Join the Movement, using the hashtag #StayInWorkOut to encourage the nation to be active.
We wanted to inspire the nation to stay in and work out - but not necessarily how you'd think.  We decided to feature some traditional exercises, but largely focus on things that are just flat out enjoyable and funny - dancing around with the kids, doing squats during a conference call, using pets as weights, or goofing around with flatmates.

We developed an entire campaign from home in a matter of weeks. This included creating an entirely new campaign identity as well as developing dozens of social posts and partnership/activation concepts. 
My creative partner Nicole Chen and I also wrote, art directed, and directed a TVC filled with the many ingenious ways the British public were getting active around the home. Set to Fatboy Slim's "Rockafeller Skank", it's filled with creative, inventive, and unexpected ways to get moving.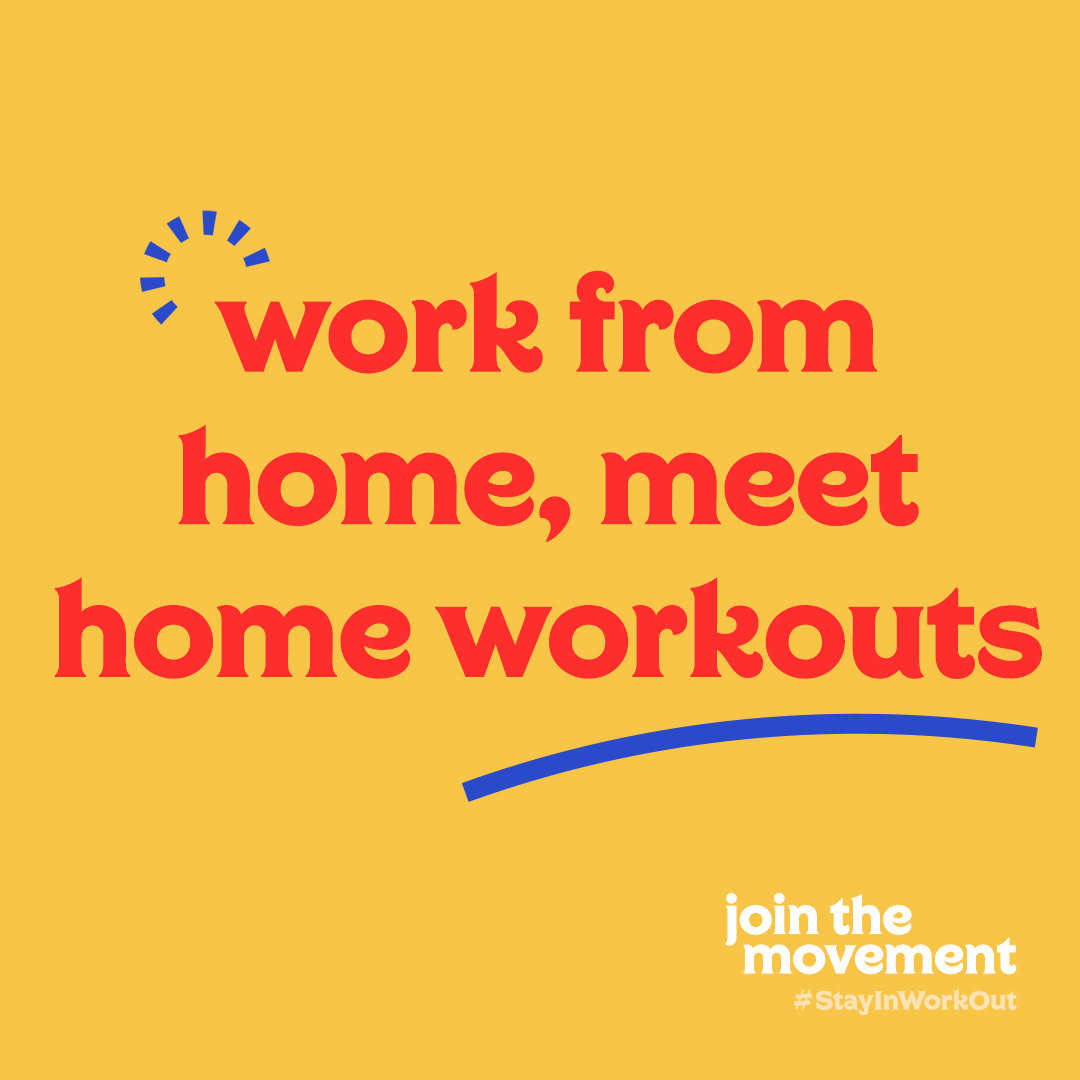 We even created "interactive" assets for Instagram Stories that people could use to inspire themselves, share their work-outs, or simply entertain.
A digital toolkit of graphics and messaging s allowed businesses of all shapes and sizes including England Rugby, Department for Health, and BBC Sport to join Join the Movement, too, further amplifying our message and helping our social media reach nearly 37 million people. The supporting PR campaign generated over 800 articles in national and local TV, radio and press.
The activities the campaign promoted – walking, running and online workouts – all rose disproportionately – 65% of adults walked in the previous week, 45% did some home-based activity, 21% did online activity at home, 20% jogged and 16% cycled. Meaning people on the ground were definitely Joining the Movement.